Over the past quarter, the CTC has been privileged to work with the WI Air National Guard (WIANG) via our SBA Federal and State Technology (FAST) Partnership agreement. With first quarter efforts, the CTC aimed to foster tools for innovation and to engage our entrepreneurial community to support a Spark Cell initiative in Wisconsin.
To showcase the unique training capabilities in the state, the CTC partnered with the UW-Milwaukee Lubar Entrepreneurship Center to host a Design Thinking and Lean Launch introduction. AND MAN, WAS IT FUN!!!!!!!!!!!!!
Having done similar programs, I have to admit I thought all the benefit would be for the WIANG participants, and CTC would be along for the ride. In four hours, Nicole Powley, Brian Thompson, and Adam Wickersham customized and distilled the ideas and language of innovation thinking into activities that had us moving, talking, sharing, brainstorming, and learning the foundations of a common innovation language.
In attendance were thirteen members of the WIANG including representation from the 128th (Milwaukee), the 115th (Madison), and Volk Field (Juneau County). Most had no clue and no expectations about the event activities. But at the end, UW-Milwaukee's team helped us to gain common ground and language revealing some exciting lessons for FAST Quarter 2:
Just in our small group, many guard members had creative solutions and fixes to their everyday challenges. They want more support to see those ideas developed.
Guard members saw value in innovation thinking that went beyond implementing ideas. Lessons about brainstorming and evaluating risk were exciting tools to improve their everyday engagement with leaders and subordinates.
Guard members noted how these principles may help them meet Air Force modernization goals. While they've heard this communication, the Dec. 2 training made it more likely for them to see how they could meet those objectives.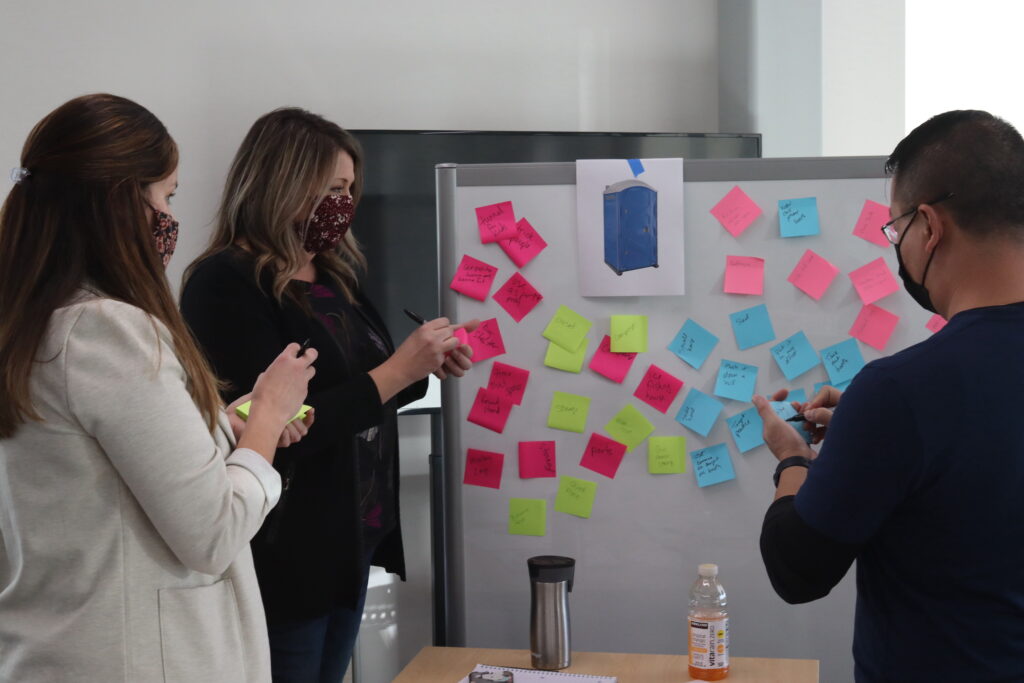 The last lesson learned, so far, is that Wisconsin has unique capabilities in our pairing with the National Guard and through the skills of our entrepreneurial community colleagues like UWM. Our UWM colleagues went above and beyond to support us in this FAST goal, which bodes well for Wisconsin to create novel partnerships supporting our military and entrepreneurial ecosystem.
Stay tuned for upcoming collaborative programming via the March 2022 SBIR Ready workshop & accelerator and partnership connections to participate in the Ideadvance Seed Fund due July 2022. As always reach out to the Wisconsin CTC for free consultation and custom support.