In partnership with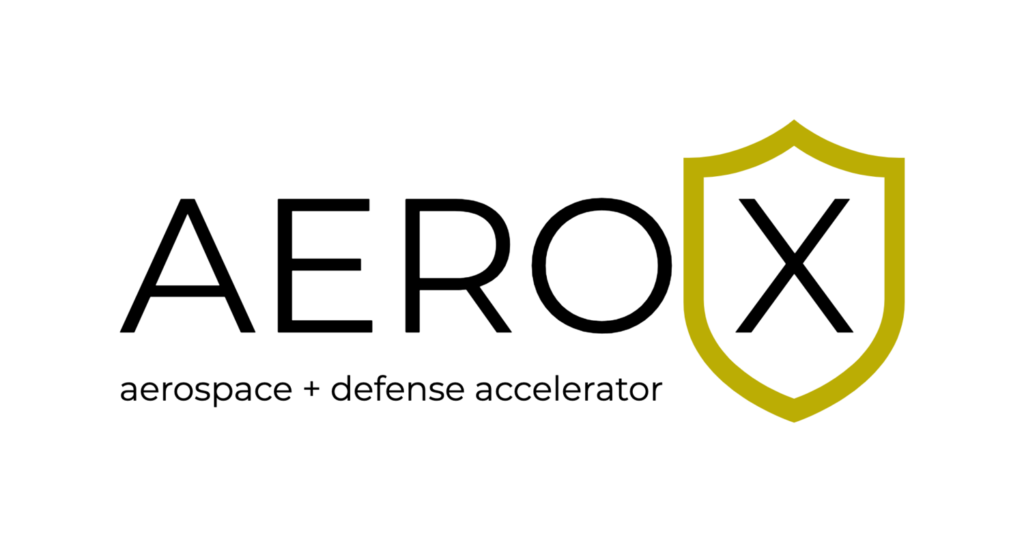 WEDC supported SBIR Ready provides the lift to help you towards the $3.7 billion federal Small Business Innovation Research (SBIR)/Small Business Technology Transfer (STTR) Research program. SBIR Ready (DoD Edition) is designed to help small businesses access the changing landscape of program & innovation funding now accessible through the Air Force and AFWERX program.
SBIR Ready 2022 is focused on helping existing businesses ideate and develop a new funding pitch to the Department of Defense.
The SBIR Ready (DOD Edition) program is a unique opportunity to support small businesses to explore, prepare, and submit competitive SBIR proposals within 6 months of participation. This 4+ session program will accomplish the following:
Support companies to understand the breadth of innovation opportunities
Arm companies with the ability to navigate current and emerging DoD innovation needs.
Lead companies to brainstorm innovation capabilities towards a competitive proposal.
Support companies to network with potential collaborators towards a competitive proposal submission.
Prepare companies in basic DoD proposal techniques with emphasis on the unique AFWERX program.
Direct companies to prepare proposal drafts including pitch decks, quad charts, technical volumes, and budgets.
Support companies to complete all required registrations for submissions.
Support companies towards submissions including contacting DoD topic managers and regular post-program one-on-one support until submissions.
Companies successfully completing the first four sessions are eligible for $750 with an additional $750 available after submitting a vetted DoD proposal within 6 months.
Program Outline:
SBIR Ready is a series of four, 1.5-hour workshops conducted in a small-group, virtual setting, with hands-on team and individual exercises. Following each session, companies meet individually with CTC to discuss 'homework' important for funding proposal preparation and submissions. Companies who satisfactorily complete 'homework,' receive a $750 grant with an additional $750 bonus opportunity upon submission of a competitive SBIR/STTR funding proposal.
---
Hear about the next cohort first – Complete a Letter of Intent
SBIR Ready Letter of Intent
Check Back for the 2022 Cohort Virtual Meeting Schedule

Each session runs from 12:00 – 1:30 PM
Core Curriculum
Session 1 – March 2022
Your Value Proposition
Learn how to think like a DoD innovator. Discover innovation challenges. Brainstorm on new uses and fit for your innovation or capabilities in the DoD market.
Session 2 – March 2022
Lay the Groundwork: How to Apply
Know and begin registrations for a future submission. Discover channels and approaches for military customer engagement.
Session 3 – March 2022
The Distilling Process
Determine feasibility goals using feedback from experts and peers, market research, gap analysis and best-practice examples. Communicate project via budget and Quad Chart.
Session 4 – April 2022
Pitch to Convince
Prepare draft of a convincing pitch deck (proposal submission). Determine current fit and readiness to submit in June 2021.
*Companies who successfully attend these first four sessions, complete all assignments, and engage with CTC on deliverables are eligible for a $750 stipend.
Applicants Pursuing June Deadline
On Your Own but Not Alone – April-May 2022
One-on-one consultations with CTC to customize project according to April 21 topic pre-release instructions and innovation goals. Develop proposal collaborators. Leverage CTC towards conversations with military customers, DoD topic managers, and additional FREE proposal prep resources.
Fusion Event – April 2022
Understanding Value-Added Partnerships
Guided networking to meet subject matter experts in university, military, prime and small business collaborations to help prepare you to meet and develop meaningful value-added partnerships important for a successful Air Force/DoD submission. Want to participate in the Fusion Event? Contact us.
Session 5 – May 2022
Customer Discovery
Prepare questions and documents towards meaningful customer discovery with a topic manager. Refine proposal approach accordingly.
Session 6 – May 2022
Get it Done
Map successful submission plan ahead of the May 19 "go dark" period and June 17 submission date.
*Companies who successfully attend sessions 5-6 AND who submit a competitive, reviewed proposal package in 6 months are eligible for an additional $750 stipend.
News
Aerospace collaboration to benefit small businesses, Air National Guard
A unique new military-civilian collaboration to promote aerospace innovation in Wisconsin has received a competitive federal grant.
Read More
Loading Events…
---
Request a Meeting
Need help navigating the process? Request a meeting with one of our consultants.
Learn more about the DoD SBIR/STTR Program