Join us October 28 to learn about Chamber resources, outreach and connection to Air Force innovation funding and programming.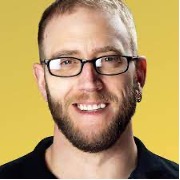 Meet Adam Braatz, VP of Communications and Programming at the Chamber.
Tell us about your path into the Chamber? I like to say I've had a Forrest Gump life. In the military, I was tasked to create social media and marketing plans; and I've carried that skill into my nonprofit work. I am passionate about my work with veterans and the business community, and believe that networking is a key service we offer at the Chamber.
How Does the Chamber support its members? There are three pillars that guide our programs.
Business
Workforce
Community
Programs and events fall within one of these categories and are designed to engage and support veterans and veteran friendly businesses and programs.
Who is the ideal Chamber member?
At the chamber, we support anyone that considers themselves veteran friendly—anyone!
A common misconception is that the Chamber only serves businesses or just veterans. We know that veteran support includes individuals and the ecosystems that surround them and their families. This is why we facilitate networks supporting veterans, veteran talent and the business community.
What are your top 3 takeaways for attendees on October 28?
Talent: Air Force innovation is creating new space for innovators as well as veterans with technical and operational expertise. You don't have to be a business owner or a technologist to engage.
Networking: The Chamber is a front door for resources including AeroX, the ForwardWERX program and the CTC. Come learn more about our network and services.
Opportunity: The Wisconsin veteran community is diverse and located throughout the state. This virtual platform is an invitation for veterans, families and veteran friendly businesses to learn about innovation needs and resources with the Air Force.
Where can people learn more about Chamber activities?