When scientist entrepreneurs Dr. Connie Lebakken and Dr. Carol Hirschmugl started their companies, they never imagined they would be meeting with a Cabinet-level official. That is what happened Aug. 4 when U.S. Small Business Administration Administrator Isabella Casillas Guzman invited the Center for Technology Commercialization and their clients COnovate and Stem Pharm to join her in Madison for an intimate roundtable to learn more about how SBA funds and programs are boosting innovative businesses in Wisconsin.
"It's such a rare opportunity to be able to visit with someone at that level within the federal government, especially in such a personal and close conversation," said Dr. Todd Strother, CTC Senior Technology Consultant. "By being able to highlight what we do, it provides more mindshare within SBA to show how useful it is to innovators across the country. Conversations like these with Administrator Guzman allow innovators and programs like CTC to showcase the breadth and depth of impact of our services."
SBIR and STTR (Small Business Innovation Research and Small Business Technology Transfer) are the only federally funded technical programs for innovative research in small businesses. SBA administers the SBIR and STTR programs across 11 agencies, allowing for customization of funding requirements within agencies.
High-tech, high-risk firms are often shied away from by investors, making programs like SBIR critically important for innovative startup businesses like COnovate and Stem Pharm to get initial seed funding. COnovate has received $1.4 million and Stem Pharm has received $4.3 million in SBIR funds so far.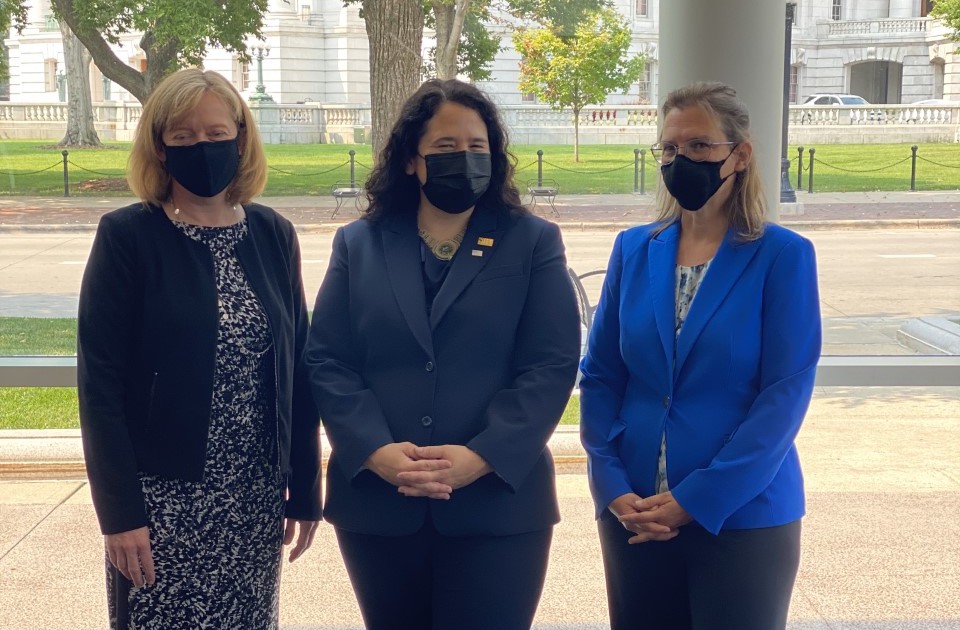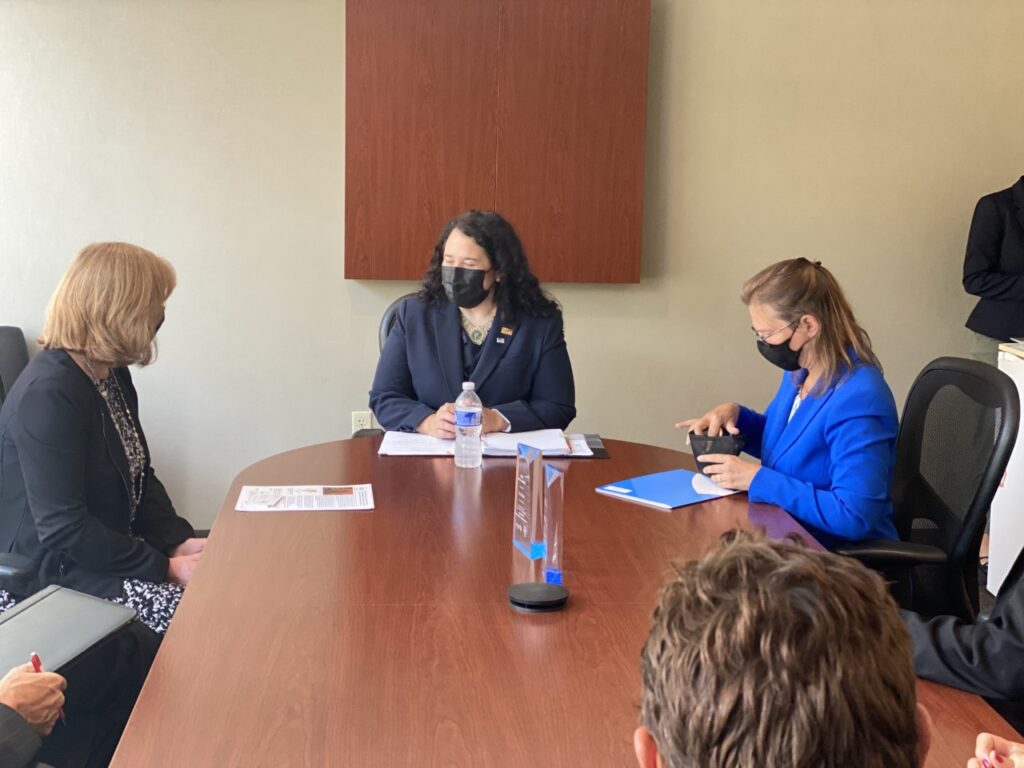 "The work with CTC over all these years has been invaluable for COnovate. I am happy to share this story as it is so critical to understand all parts of a start up to make a successful venture," said Dr. Hirschmugl, CEO of COnovate.
COnovate of Shorewood is commercializing a remarkable material called graphene monoxide—GmO, the world's first solid form carbon monoxide at room temperature. The unique chemical structure of GmO enables greater lithium uptake needed for higher performing, safer and faster charging batteries.
"It was great for me to be able to reflect on how the CTC and SBA has played such a significant role in Stem Pharm. Consistent, thoughtful guidance along the way. We certainly appreciate it," said Dr. Lebakken, COO of Stem Pharm.
Stem Pharm of Madison leverages its expertise in biomaterials and cellular interactions to develop high-value applications of organoids (3-D in vitro models) for drug discovery and substrates for the manufacture of cell-based therapies.
Administrator Guzman also presented 2020 Tibbetts Awards to both CTC and COnovate on Wednesday. The Tibbetts Award, "the Emmys of our sector," is given to organizations, companies and people for driving innovation and creating jobs through the SBIR and STTR programs. Due to COVID-19 there was not an awards ceremony in 2020 so it was an honor to have this personal conversation. Read more about the award.
CTC is a Wisconsin resource that guides businesses through the SBIR/STTR process ensuring critical early stage funding is accessible to Wisconsin entrepreneurs. The key partnerships created with clients are integral to success, as highlighted in the conversation by both COnovate and StemPharm, whose journeys with CTC began with connections made more than 5 years ago and spanned across programs including NIH and NSF I-corps opportunities, SBIR micro-grants and SBIR Advance.