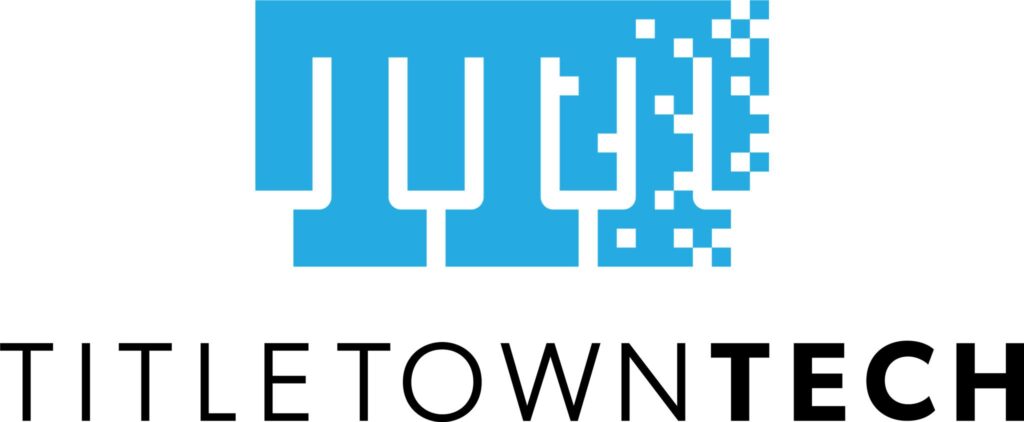 TitletownTech
At-a-Glance
Type of Firm: VC
Geographic Focus: Wisconsin, emphasis on NE
Sector Focus: Sports media & entertainment, supply chain, digital health, manufacturing & construction technology, agriculture, water & environment
Financing Stage: Pre-seed, seed, Series A
Average Investment: $100K to $1M

Fund Size: $25M
How/why did you get into investing? What is the most exciting/rewarding part for you?
First and foremost, I just really enjoy startups. I've been a part of several startups and have had two exits, much of that experience in Silicon Valley. I want people here in Wisconsin to have the same opportunity, and to show current and future entrepreneurs they can be successful without the need to move to the coasts.
The most rewarding part of investing for me is discovering the new and innovative ways businesses change markets and change the way consumers think about products. It's amazing to meet interesting founders who are way smarter and more industrious than I am. It's very humbling. It's also fun to share my own experiences to help entrepreneurs navigate building their businesses.
Startups change business and, ultimately, the world. Having the opportunity with TitletownTech to invest in many startups and help them grow is exciting for me.
Give us a brief overview of your firm and your investment strategy.
TitletownTech was formed from a unique partnership between Microsoft and the Green Bay Packers. The Packers are fulfilling their commitment to the community to help grow technology and startup activity in Northeast Wisconsin, and Microsoft is building on its Tech Spark initiative which aims to foster economic opportunity with communities.
We are a $25M venture capital fund. We have 17 limited partners, all corporate, which helps our startups by giving them access to potential customers, networking, and other support. Our focus is on five sectors – sports media and entertainment, supply chain, digital health, manufacturing and construction technology, and agriculture, water and environment. We invest as early as pre-seed and up through Series A. Our smallest check is around $100K and largest $1M.
At what point should entrepreneurs be when they first contact you?
They should be nearing a fundraise or in the process of fundraising when they reach out. They should have some kind of interesting and proprietary technology, plus some sense of a good, sizable market that they are going after, and demonstrate why the problem they are solving is critical to future customers. There should be some amount of customer engagement or traction that is appropriate to the stage that their company is in, which doesn't have to include revenue. It's also really helpful if they've done some homework to understand venture capital expectations.
Describe the ideal first interaction scenario you have with an entrepreneur.
I like to receive a pitch deck first, so I can review it briefly and get some background on the company. A follow-up 1-hour meeting to walk through the deck in detail and do Q&A is a good first interaction.
If there is continued interest, what happens next?
I might schedule a follow-up meeting including others on the TitletownTech team, depending on my expertise in the industry or if there's need for external perspective. If there is continued interest in the opportunity, we will decide whether it's appropriate for us to lead the investment, or if we prefer to be a secondary investor. When we lead the investment, we'll start doing research and diligence, including several discussions with the entrepreneur, to determine if the investment is a good fit for our fund. If so, then would come a term sheet, investment committee approval, final diligence, and legal documentation.
What can you tell us about your valuation process?
Determining the valuation of an early stage company is definitely more art than science. The easiest companies to value are those that have comparable deals and companies to benchmark against. It's also easier with companies that have a revenue run rate and growth rate to give some sense of traction.
In a lot of cases with early stage companies, the valuation becomes a question of how much ownership the investors need in order to meet their fund's return goals. So, how much money does the entrepreneur need, what's the exit potential for this market, and how much ownership do the investors require – in return for the risk they are taking – to meet the fund's goals?
Beside money, what else do you bring to the table for the companies you invest in?
TitletownTech's model brings many benefits beyond just investment dollars. In addition to investing capital, our studio model allows us to house several of our startups, giving them excellent office space in close proximity to TitletownTech staff and all the expertise we bring. In addition to accessing our extended networks, our startups benefit from direct connections with our corporate limited partners, including Microsoft. We also partner with several professional firms that aid our portfolio, including our legal partner Quarles & Brady, and our accounting partner CLA.
In what ways do entrepreneurs often fall short when asking for money?
One of the biggest challenges for a startup seeking VC funding is demonstrating the business's scalability potential. This challenge comes in two parts. First is to avoid aiming for a small or declining market. The second is to avoid costly or inefficient scaling. As the business grows, how many employees need to be hired? How much work is required to get to that next step? Inefficiencies here can be a roadblock for investors.
I think another area, which is somewhat related, is not understanding venture capital expectations. The way VC funds work and their growth expectations are very different than other types of investment such as private equity or angel investment.
One final challenge for startups is clearly differentiating themselves against competitors.
What else do you want companies that are seeking funds to know?
When seeking investors, focus on fit rather than broad appeal. It's tempting to think of fundraising as a marketing exercise to evoke excitement from the broadest group of investors possible. But it's usually best to focus on finding the few investors who really resonate with your company.
Another thing is to be bold. It's OK to be a bit controversial. But not too controversial. The good entrepreneurs I've seen have a good sense of how far they can push the limits. For example,
a savvy entrepreneur is able to walk into negotiation with not only a good idea of what's likely to happen, but also a sense of where they can push or when they need to retreat. They might leave a meeting with an improved outcome because they recognized new potential in real-time. As investors, we're always on the lookout for that ability.
What is one wish you have for the Wisconsin entrepreneurship ecosystem?
You asked for one, but I have two big things I look for in this regard. First is equity-based compensation for employees. I believe that when employees have a stake in the success of the company, it improves outcomes for the company. That in turn leads to my second wish for Wisconsin, big exits. When you have employees owning equity and combine that with big exits, it leads to this magical phenomenon where the employees who benefited from an exit turn around and invest right back into their community or start their own companies. It becomes a self-fulfilling cycle. My big wish for Wisconsin is that we develop this virtuous cycle of startups growing and exiting, employees benefiting, and then creating more startups.
Bonus Question: Tell us one fun fact about yourself or your firm.
Although I have a background as a software engineer and an investor, I actually have a college degree in music – piano performance. So, I'm a classically trained pianist and music is a part of my inner core. I take that with me everywhere I go even though it is not a part of my working life on a daily basis.
---
See TitletownTech's direct impact on CTC client SeedLinked:
SeedLinked obtains critical funding
Find out more about how SeedLinked, CTC client, obtained critical funding from TitletownTech.
Read More