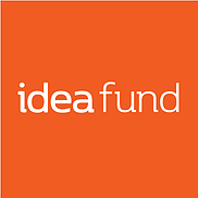 Idea Fund of La Crosse
At-a-Glance
Type of Firm: Venture Capital
Geographic Focus: Wisconsin
Sector Focus: Diversified – IT, healthcare, engineered products, agriculture, education, financial services
Financing Stage: Pre-revenue and early stage revenue
Investment Amount/Range: ~100K-500K

Investment Horizon: 3–5 year exit

Fund Size: $13mm

Contact Info:
Give us a brief overview of your firm and your investment strategy.
The Idea Fund of La Crosse was established in 2016 to invest in seed- and early-stage companies across Wisconsin. We are sector agnostic, but generally target B2B companies in industry verticals that are well-established in the Upper Midwest (such as healthcare, industrials, agriculture, and engineered products). Our initial investments average around $500K and are expected to fund about 12 to 18 months of a company's operations.
At what point should entrepreneurs be when they first contact you?
We partner with startups at the earliest stages, and often invest before a company's first sale (or even their first product). We're always open for entrepreneurs to contact us and get on our radar, even if they aren't ready to raise funding yet.
Describe the ideal first interaction scenario you have with an entrepreneur.
We love meeting entrepreneurs who are very passionate about solving a problem in a field where they have unique experience. Founders should be prepared to tell us what inspired them to start their company, and why it's worth their time and effort.
If there is continued interest, what happens next?
Generally, we like to have a couple of initial meetings with founders to learn more about their company, progress, and plan to generate return on the investment. If it seems like a good fit, we will then invite them to pitch in front of our investment committee, who must approve any potential investments. After investing, we work hard to help our portfolio companies develop a plan to reach product-market fit and continue their growth.
How do you determine the value of the businesses you invest in?
Our mandate is to generate a national average return for our investors (see, eg, Cambridge Associates). Our initial equity holding is determined by the amount needed for the investment to generate national average returns, on a risk-adjusted basis.
Beside money, what else do you bring to the table for the companies you invest in?
We invest in companies at the earliest stages. It's critical at this stage founders take the right steps to build a proper foundation. This includes having the right employees and advisors in place, structuring any investment properly to avoid pitfalls down the road, and focusing management effort on the areas that create the most value as quickly as possible. We are intensely focused on helping our portfolio companies address these critical early issues.
In what ways do entrepreneurs often fall short when asking for money?
Very few businesses successfully raise venture capital. Companies seeking a venture investment need to be prepared to show in detail how their business plan generates sufficient return to justify the early stage risk. If you execute your business plan, what is the return to the investor under your desired terms? Can you provide examples of other analogous companies who have generated returns under a similar plan? Technical founders are inherently product focused. The key to raising from a VC fund is showing how your product plan translates into an attractive return.
What else do you want companies that are seeking funds to know?
This ties into the last answer, but we think that entrepreneurs should realize that their startup needs to be firing on many different cylinders in order to become a successful company. Product development, sales and marketing, business strategy, and fundraising are just a few examples of the areas where early-stage startups need to perform in order to survive. Because of this, there's a lot of value in having a founding team with a diverse set of backgrounds and abilities, and you should be able to articulate how your business will be able to deliver on every front.
What is one wish you have for the Wisconsin entrepreneurship ecosystem?
We need more wins because success breeds success. Ask any startup manager what they learned in the last 12 months, the last month or the last week. The learning curve for managing your own business is immense. The "flywheel" in a region really gets turning as people gain experience in startups, make mistakes, learn from them, and go out and do the next one even more effectively.
Tell us one fun fact about yourself.
Before going back to grad school, I had an opportunity to spend two months on a bike tour through the western U.S with a friend of mine. We set out with a goal of 100 miles a day, although our fitness levels at the time in no way justified it. The distance allowed us to see a lot in two months, but it was probably one of the hardest things I've done physically. In the moment, the physical stress was a strong distraction from how cool the tour was. I learned a lot about short term pain in exchange for long term gain.
Want more insight on investors?
The Approach is an interview series that shines a light on Wisconsin investors. Each installment asks 10 basic questions of people in our state's investor ecosystem. Through their answers, we hope you gain a better understanding of what investors are looking for and how to effectively interact with them. Most importantly, we hope the series will encourage YOU to develop relationships with the people who invest in Wisconsin entrepreneurship.