Dr. Mooneyham is representing, Superior Medical Experts, a new Service Provider approved by CTC to support Wisconsin companies to submit competitive SBIRs. Check out all of our approved SBIR Service Providers and learn about our SBIR Assistance Micro-grant here.
Dr. Mooneyham offers the following thoughts to help you tackle preparing an SBIR budget.
1. One key challenge for companies is preparing the budget. What are the top three things clients SHOULD DO before starting the budget?
Organize existing research materials

SME can build a commercialization strategy—centered around the key personnel and study designs relevant to your field—so long as you have described your project in a previous grant or even a pitch deck. As described below concerning subawards, information on potential collaborators is also valuable!

Review funding opportunity constraints

Once we have matched your concept to the optimal FOA, it is important to become familiar with the budgetary guidelines, including whether the total budget cap is $250K or $1.7M, what costs are eligible, and what budgetary exemptions are available to exceed existing caps. This information helps guide the scope of work during a given grant phase.

Outline business costs that provide scientific contributions

Grant budget strategy centers around aligning your commercialization pathway with the NIH's research interests. By establishing the equipment and personnel needed to reach certain design goals or complete an in vitro or in vivo study, you can connect your research milestones to key translational activities.
2. When considering healthcare innovations and funding through the NIH SBIR program, what are two tips you use with clients?
Maximize flexible spending. To take full advantage of an award and reduce post-award paperwork headaches, I recommend maximizing flexible spending. This includes incorporating an indirect cost rate at or near 40% – the maximum allowed without negotiation – as well as a 7% profit fee into your total budget. The indirect costs do not need to be itemized and thus allow for some flexibility in how they are spent. The fee is intended as profit to stimulate your small business, and therefore is not subject to award rules and regulations.
Solidify collaborations early. Subawards to key opinion leaders and research institutions can contribute to the strength of your application, but retrieving information from these third parties is often the rate-limiting step in completing a grant application. It is important to start these conversations early to formalize each collaborator's project role and complete all necessary paperwork in advance of a deadline. If working with a subawardee, make sure to allow for generous internal turnaround times for finalizing their subaward budgets internally. You can minimize back-and-forth by providing a clear statement of work and budgetary cap for their research activities upfront.
3. We often get questions on what are direct vs. indirect costs and what are allowable costs. How do you define direct costs?
Direct costs comprise the majority of the award budget and include itemized line items such as equipment, personnel, and travel related to the specific research project. Any subaward will also be considered part of the project's direct costs. Indirect costs, also known as "Facilities and Administrative" costs, are all support expenses that are related to the success of the project and/or organization. Functionally, the difference for investigators is that direct costs require much more detail to plan out and greater constraints once a grant is awarded. Generally, indirect costs should not exceed 40% of the direct costs. If you wish to exceed 40%, it will require negotiation with the awarding agency.

When constructing a budget, it is also important to refer to the awarding agency's "Allowability of Costs" policy to ensure not only that expenses are categorized correctly but that you are not asking for money for disallowed services. In general, research and development-related costs are allowable, and marketing or legal-related costs are not. For example, business executives putting effort toward the proposed project may be paid through direct costs, however, salaries of salespeople or patent lawyers are generally unallowable, even as indirects.
4. Any final tips or situations to avoid to make the budget process easier for a new applicant?
After reviewing the budgetary constraints, I would recommend creating a budget template to auto-calculate the total budget from each component (direct, indirect, fee). SME provides budget templates to each client to easily visualize categorical spending and how each aspect of the budget works together toward a total budget. This streamlines the process of budget optimization and aids in efficient creation of the budget justification document. Lastly, I would recommend limiting your work overall by using the grant process to create your tangible business plans. While work-intensive, grant budgeting and writing helps form materials for financial projections or investor presentations, so use the opportunity provided by the NIH's process to turn abstract, scientific goals into concrete financial plans.
---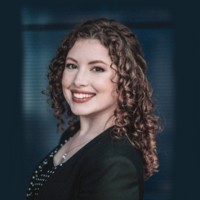 Director of Grants: Ashley Mooneyham, PhD https://www.linkedin.com/in/ashley-mooneyham/
Superior Medical Experts (SME) provides comprehensive grant drafting services to help medical inventors fund research and development. SBIR/STTR research grants are the optimal launch pathway to commercialize lifesaving therapies, but are extremely work-intensive, requiring biosketch, budget, research strategy, and commercialization plan preparation to take ideas from concept to submission. Since 2017, SME-assisted grants have secured over $8M in funding, resulting in an average client ROI of 1,162%. SME leverages our expertise from 100+ applications to organize the drafting process, strengthen each grant, and reduce client effort to 40 hours or less. Over 5,000 SBIR/STTR grants totaling $3.7 billion were awarded in 2019; SME helps medical entrepreneurs access this extraordinary opportunity by providing research and administrative assistance, advising on grant and business strategy, and connecting founders to collaborators on research and study design.