"The startup capital provided by Ideadvance absolutely helped me manage the risk of entrepreneurship."  – Jordan Rhodes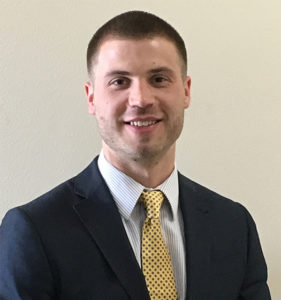 Business at a glance:
Name: Mission Move (formerly ActiveEDU)
Location: Oshkosh, WI
Founded: 2015
Interviewed: Owner Jordan Rhodes
Website: MissionMove.com
Accomplishments:
Test product, pilot program, and first customer secured, thanks to Ideadvance
Winner of the 2016 Wisconsin Innovation Award
Research study published in the Journal of Childhood Obesity
Access provided to over 50,000 students across the United States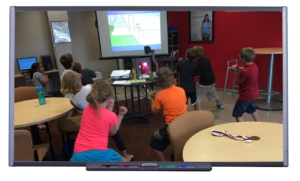 While working on an MBA at UW-Oshkosh, Jordan Rhodes volunteered in elementary school classrooms for Junior Achievement. A grant from Ideadvance helped Jordan develop and launch his award-winning business concept: Mission Move, a web application designed to get students more active. Jordan Rhodes spoke with Ideadvance in early April 2017.
How do you describe Mission Move?
We provide K-5th-grade classrooms with an online library of over 8,000 exercise videos aligned to educational content such as Math, Literacy, and Nutrition. We offer a great health solution that is easily scalable across entire school districts.
What problem were you trying to solve with Mission Move?
Volunteering in classrooms, I noticed how antsy children get. As I did MBA research, I realized how big the problem of childhood obesity and inactivity is. Schools are increasingly cutting physical activities like gym class and recess because of the time pressure from educational requirements, such as the Common Core Standards. Teachers told me that if I could find a way to blend physical activity with education, there would be more room for fitness in the classroom.
What helped you launch?
I was fortunate to get involved in programs that support early-stage entrepreneurs, such as the Center for Entrepreneurship at UW-Oshkosh and the Ideadvance Seed Fund Accelerator. I didn't get into Ideadvance the first time I applied, but I kept working on the business and eventually my application was successful. These programs gave me the resources I needed to get through the very tough founding of a new startup.
Being a young graduate student at UW Oshkosh, I had limited income and couldn't have possibly afforded self-financing my startup. If Ideadvance hadn't provided the capital and the support I needed, I wouldn't have been able to start the company.
Sounds challenging! Any other issues?
We face challenges daily, as most startups do. We know that most school districts don't have the funding available to pay for extra programs. But we don't want children to lose out on physical activity just because of budget issues, so we help the school districts find sponsors for the program in their community. Making those connections is actually one of the most consistent issues we face.
Another challenge was finding the right brand positioning. We started out as ActiveEDU but recently re-branded as Mission Move.
What results have you achieved so far?  
Working with Ideadvance, we launched in 2015. A year later, we were reaching 65 teachers and over 1,000 students in the Fond du Lac School District. Since then, we have expanded into school districts across the country and currently provide Mission Move access to over 50,000 children!
What have you learned that might benefit future entrepreneurs?
As long as you are creating a win-win solution, and have people's best interest in mind, everything will work out in the end. I also learned that being an entrepreneur takes an unfathomable amount of work— and a little bit of luck.
The journey has absolutely been worth. Thousands of children across the US are getting active every day because of something we've created. It's a wonderful feeling to see the impact our mission is making.