Having a program like Ideadvance, with its methodology, money, and mentors, is invaluable."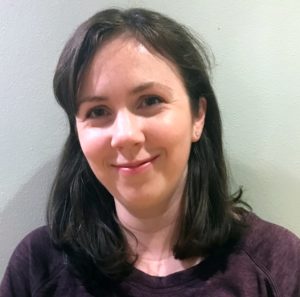 Business at a glance:
Name: Classmunity, LLC
Location: Whitefish Bay
Founded: 2015
Interviewed: CEO & Co-founder Alana Platt
Website: www.classmunity.com
Accomplishments:
Helped clients manage $1.5 million in funds raised.
10 clients signed in first year
Created and expanded jobs
Witnessing the challenges schools face in fundraising gave UW-Whitewater IT Professor Alana Platt the idea for Classmunity, a fundraising management platform for school districts. A grant from Ideadvance helped her team prove their concept, launch, and begin to grow. Alana Platt spoke with Ideadvance in early April 2017.
How do you describe Classmunity?
From the moment a teacher or student has an idea for a fundraiser, to the last penny deposited in their school's account, we manage the process and provide transparent oversight. Ours is a software-as-a-service business model: We make money through subscriptions, plus fees on credit card processing. We also manage check and cash funds.
Where did the idea for Classmunity come from?
Working with my colleague David Gee in the UW-Whitewater Entrepreneurship program, we initially wanted to build a better crowdfunding platform for schools unhappy with the status quo—overpriced product sales, with schools getting only 40 to 60 cents on the dollar. I saw this huge problem and thought, "someone should do something about this." Then I realized that I had the skills. I could solve it. As we talked with potential customers, we realized the headaches that fundraising causes school districts. Oversight is weak or nonexistent, which poses the risk of fraud. Now we had our idea—Classmunity would make fundraising more secure, better managed, and keep the funds with educators, not vendors.
During that first summer in 2015, we were doing customer discovery when we stumbled across the call for applicants to Ideadvance Stage 1—only a week before the deadline. We managed to submit and were accepted. We started the program in September 2015.
Every time we go on a sales call or give a demo, prospects say, "This is exactly what we were looking for." This is a direct result of following the Lean Start methodology employed by Ideadvance. Listen to the customer, find out what they want, then build it.
As an academic, I like the Lean Startup method because it's similar to research. You have a hypothesis, you test it, you collect data. My team has a scientific background. We understand this.
Any challenges?
One of our challenges right now is organizational capacity. We've built a well-rounded team—co-founders Levi Citrin, COO and Alex Allen, CTO; Willow Macy, Business Development Manager, and Jason Tadlock, Strategic Advisor. (He started off as one of our clients—He got so excited about the idea that he joined our team.) We have backgrounds in technology, law, education—but no one brings a background in sales and marketing. That's a gap we're filling. Also, we're beginning to speak to investors about our seed round. That's a challenge, but a good one.
Accomplishments with Ideadvance?
Last week we hit a milestone: We finally broke into 6 digits in credit card funds processed. Then this past weekend, we launched apps to facilitate taking funds at live events. We helped a school district host a booster gala and we processed about $30,000 in funds raised. We wouldn't be where we are today without Ideadvance.
With the grants, we were able to transition Willow from an intern to full-time. We have paid salaries using Ideadvance funds. We're bringing in revenue now and we will hopefully grow those jobs.